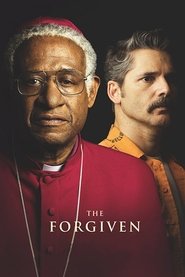 The Forgiven
Racist. Prisoner. Murderer. Child of God.
Air date: 09.03.2018
UK
R
Synopsis
Bazat pe evenimente reale, The Forgiven este o dramă politică care recreează confruntarea Arhiepiscopului Tutu cu Blomfeld, un ucigaș brutal care caută răscumpărare pentru crimele sale. Este anul 1996 și Comisia de Adevăr și Reconciliere din Africa de Sud (TRC), al cărei scop este să ofere sprijin și reabilitare victimelor segregației rasiale, a funcționat timp de doi ani. Condusă de Arhiepiscopul Tutu, acesta lucrează pentru rezolvarea crimelor în scopul vindecării unei națiuni furioase. Atunci când Arhiepiscopul Tutu este numit în fruntea unei anchete la nivel național, el este convocat la o închisoare de maximă securitate de către un ucigaș notoriu care caută clemență. În interiorul zidurilor închisorii, Tutu este atras de criminalul viclean într-o bătălie periculoasă care îi va schimba viața pentru totdeauna.
Original title
The Forgiven
IMDb Rating 5.4 268
TMDb Rating 6